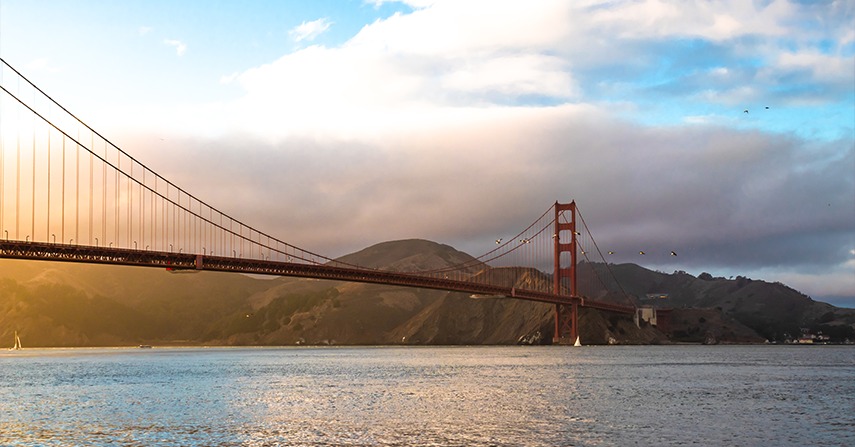 About
The United States, a federation comprising 50 distinct states, spans a broad stretch of North America. Its expansive territory reaches out to include Alaska in the extreme northwest and the Pacific Island state of Hawaii, extending the nation's influence into the Pacific. On the Atlantic Coast, New York City stands out as an international hub of finance and cultural exchange, while Washington, DC, serves as the nation's capital. The Midwestern city of Chicago boasts a rich history of influential architecture. Meanwhile, on the West Coast, Hollywood in Los Angeles holds worldwide renown as the heart of the film industry.
Culture & Quality of Life
Encompassing a vibrant tapestry of cultures, the United States stands as one of the world's most ethnically diverse nations. Its cultural fabric has been woven with threads from nearly every corner of the globe. The population, comprised of a multitude of ethnic groups, manifests a culture that varies significantly across the country's vast expanse, and even within individual cities. A city as diverse as New York, for instance, may host a remarkable array of ethnicities within a single neighborhood.
Despite such diversity, a potent sense of national identity persists, alongside several prevailing cultural norms. Generally, the notion of personal responsibility is deeply ingrained in the American psyche, with the belief that one's success or failure is primarily self-determined. However, it's vital to acknowledge that exceptions abound in a nation as diverse as the U.S., which nurtures thousands of distinct cultural traditions.
Renowned globally for its world-class healthcare and education facilities, the U.S. also maintains a reputation as one of the more affordable nations for living expenses. With an unemployment rate of only 5.5%, the country offers ample opportunities for employment, thereby fostering career development.
Education in the US
The United States boasts an exceptional university system, recognized globally for its excellence across myriad fields of study. At the undergraduate level, high-caliber programs exist in both traditional and professional disciplines. Graduate students have the unique opportunity to work closely with leading academics in their respective fields, gaining access to exceptional research and educational experiences. Degrees obtained from U.S. institutions carry a mark of distinction recognized worldwide.
American universities take pride in their leading-edge technology, innovative research methods, and cutting-edge resources available to students. Regardless of their field of study, students are equipped with the latest technological skills to conduct research, process information, and stay connected with scholars, mentors, and industry experts globally.
Furthermore, U.S. universities place a strong emphasis on extracurricular activities, providing students with practical, real-world experiences that complement their academic learning. This practical exposure is designed to refine the skills students acquire in the classroom, thereby becoming a significant advantage when seeking employment.
Taxation
All international students inside the United States must file their tax returns each year. Since 2018, this needs to be done on or before April 17th.
Every international student and their dependents (including spouses and children of all ages) are required to file their tax return if they were in the US during the previous calendar year. While filing the tax return may sound difficult, there are a number of benefits to doing so other than it's the law:
Might get a refund – Some international students will qualify for a refund due to tax treaties and a lack of serious income if they've earned income in the US.
Protect taxation of a student's worldwide income.
Fulfillment of visa obligations – All international students must file at least Form 8843 (see below) in order to remain legal under F, J, M & Q visas, even if they didn't earn any money in the US.
Student Jobs
While school is in regular session the student cannot work more than 20 hours per week, although during extended holidays, breaks, and summer sessions, the student may work full-time (up to 40 hours per week).
The student can work for a commercial firm that contracts with the school to provide services, such as a bookstore or cafeteria.
A growing number of schools are offering a specialized CPT program that gives students the unique opportunity to work from the moment they arrive on campus which includes:
Employment for international students
Work during the day and take classes in the evenings or on weekends
Employment with both on and off-campus companies
Students are paid regular "American" wages
Both part-time and full-time employment is available
Work-Study programs are available for both Undergraduate and Master's students
Admission Criteria
In the U.S., colleges, and universities establish their own admission requirements, including third-party standardized tests. Follow the application requirements set by the admissions office of the institution in which you are interested.
Foreign Diploma and Credit Recognition – Higher educational institutions and licensing boards in individual states evaluate academic coursework, degrees, and professional licenses. The U.S. has no single authority to evaluate foreign credentials.
Standardized Tests – As part of the application process, some programs require students to take one or more standardized tests. Plan to take your tests in advance so your scores are available when you submit your application.
Test of English as a Foreign Language (TOEFL) – Many colleges and universities require this test to measure your English language skills.