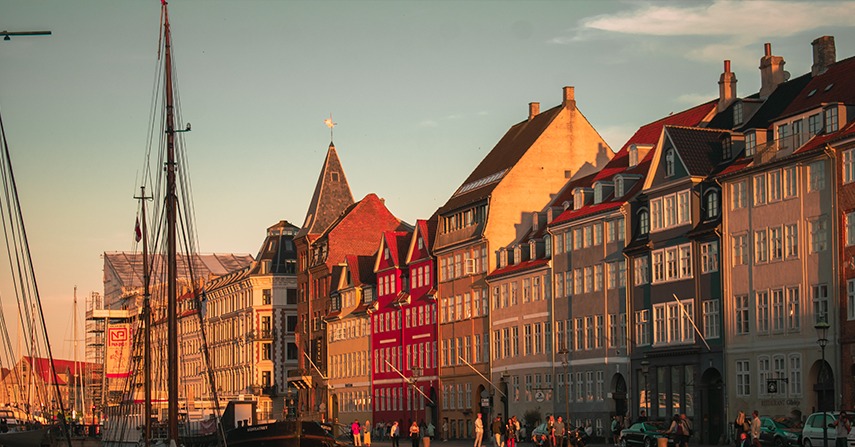 Denmark stands out in Europe as an attractive destination for education. For those aspiring to study in Denmark, exploring details about the education system, prominent universities, tuition fees, career prospects, and scholarships is crucial.
Denmark boasts a high quality of life, per capita income, top-notch healthcare, and civil liberties, making it one of the most livable countries globally. Despite Danish being the official language, English is widely spoken.
The Bologna education process adopted by Danish universities ensures global recognition of their degrees. Innovative learning methods, high-quality teaching, and ample personal development opportunities position Denmark among the top 10 European countries for studying abroad.
Why Study in Denmark?
Top-Ranked Universities:

University of Copenhagen
Technical University of Denmark
Aarhus University
University of Southern Denmark (SDU)
Aalborg University
University College Lillebaelt, Vejle
Royal Danish Academy of Fine Arts, School of Design
Danish School of Media and Journalism (DMJX)
Copenhagen School of Design and Technology
Metropolitan University College
Low Tuition Fees:

Tuition fees range from 45,000 DKK to 120,000 DKK per year, with additional costs for specialized programs.
| | | |
| --- | --- | --- |
| Name of University | Tuition Fees (Undergraduate) | Tuition Fees (Graduate) |
| University College of Northern Denmark | EUR 5,958 per year | Not Available |
| University of Southern Denmark | EUR 6,200 per year | EUR 6,200 per year |
| Aarhus University | EUR 8,000 per year | EUR 8,000 per year |
| Roskilde University | EUR 8,700 per year | EUR 8,700 per year |
| University of Copenhagen | EUR 10,000 per year | EUR 10,000 per year |
Scholarships & Grants:

Danish Government Scholarships, Erasmus Mundus, Nordplus program, and Fulbright Program are available for qualified students.

Living Cost:

The cost of living ranges from EUR 700 - 1200 per month, with the potential for free tuition for European students meeting certain criteria.

Safe Country:

Denmark is known for its safety and happiness, with a low crime rate.

Career Opportunities:

Denmark excels in fields like Food and Agriculture, Biomedicine, Pharmaceuticals, and Environmental Sciences, offering ample job opportunities.
Education System in Denmark:
Denmark has five types of educational institutions: Universities, University Colleges, Artistic Higher Education Institutions, Schools of Maritime Education and Training, and Business Academies.
Two intakes are available for international students: Summer (January to mid-March) and Winter (July to September).
Popular Courses in Denmark:
Business & Administration
Branding & Marketing
General Management
Tourism & Hospitality Management
Engineering & Technology
Agriculture & Environment
Art, Design & Architecture
Computer Science & IT
Journalism & Digital Media
Admission Process at the University of Denmark:
Select the University (e.g., University of Copenhagen, Aarhus University, Technical University of Denmark).
Check Entry Requirements, including eligibility criteria and English language proficiency.
Find the Fees, which vary for EU/EEA students and others.
Apply through www.optagelse.dk, attaching required documents.
Job Opportunities: International students can work up to 20 hours per week in Denmark. Part-time jobs are available in various sectors, with competitive salaries for roles such as Marketing Manager, Software Engineer, Nurse, and more.
Critical Information about Study in Denmark:
Health insurance, visa requirements, living costs, and permanent residency criteria are essential considerations.
Conclusion: While education isn't free for all international students, Denmark offers scholarships and grants. Many universities conduct courses in English, providing a diverse range of study options. The climate is cold in winter, mild in summer, and transportation is efficient, including a well-connected metro system.