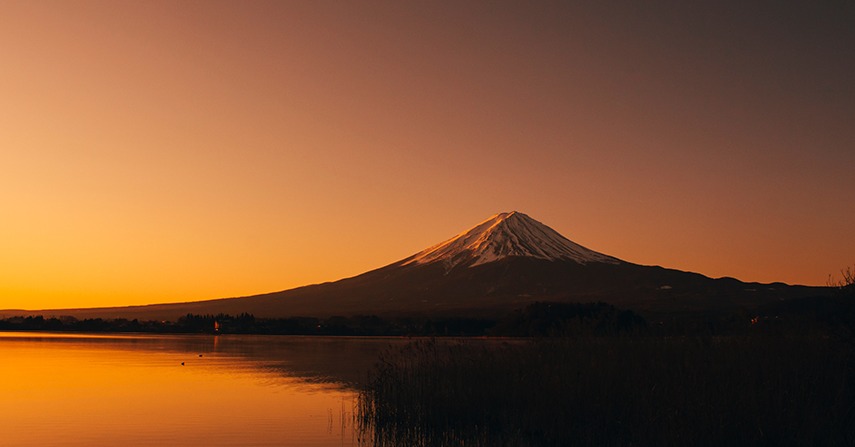 Why Study in Japan?
Japan, the world's third-largest economy, boasts cutting-edge technology, diverse landscapes, and a stable democracy. With a population of approximately 120 million, Japan offers a unique blend of rich cultural heritage and advanced technology that influences global trends. Its universities are renowned for their world-class research facilities, while the cost of tuition and living expenses remains comparatively affordable. Students not only have the opportunity to master the Japanese language but also to immerse themselves in the country's vibrant culture and embrace its technological advancements. Japan's encouraging academic environment, state-of-the-art infrastructure, and high-quality educational institutions continue to attract students from around the globe.
Table of Contents
Introduction
Why Study in Japan?
Advantages of Studying in Japan
Rain Education Consultancy: Your Gateway to Japan
Why Choose Rain Education Consultancy?
Application Procedure through Rain Education Consultancy
Understanding Japanese Education
Overview of the Japanese Education System
Academic Qualification Requirements
Japanese Language Class Requirements
Japanese Language Proficiency Test (JLPT)
Duration of Japanese Language Courses
Preprimary and High School Education in Japan
Categories of Japanese Colleges and Universities
Post-Language Course Options
Advantages of Completing Bachelor's Degree in Nepal
Academic Structure in Japan
Daily Class Hours and Attendance Requirements
Weekly Class Hours and Vacations
Part-time Job Opportunities
Living and working in Japan
Living Expenses and Payment Rates
Future Prospects and Facilities
Challenges and Opportunities
Essential Documents for Application
Documents for Applicants
Documents for Sponsors
Services Offered by Rain Education Consultancy
Language Classes
Application Assistance
Visa Counseling and Support
Pre-departure Orientation
Cultural Exchange Programs
Test Preparation Services
Additional Facilities at Rain Education Consultancy
Key Advantages of Studying in Japan:
Japan's educational programs prepare students for careers in the global business landscape.
Proficiency in the Japanese language lays a strong foundation for future graduate studies across various fields.
Students have the opportunity to participate in study-abroad programs and work experiences in Japan.
Education in Japan fosters a global perspective, enhancing students' understanding of different cultures and societies.
The Japanese curriculum is intricately intertwined with the study of Asia.
Japanese universities offer significantly lower tuition fees compared to many other countries.
Japan is renowned for its expertise in engineering, design, and technology, leading the way in fields such as robotics, life sciences, astronautics, and oceanography.
Japan's unique blend of tradition and cutting-edge technology, along with its vibrant culture and natural beauty, creates a dynamic learning environment for international students.
Why Choose Rain Education Consultancy?
Rain Education Consultancy stands out as a leading consultancy with a proven track record in successfully assisting students with their study abroad aspirations. Here are some reasons to consider Rain Education Consultancy for your study abroad plans:
Extensive experience in representing renowned educational institutions abroad.
Successful placement of numerous students in esteemed institutions worldwide.
Official representation of institutions, providing comprehensive support throughout the application process.
Proactive guidance and assistance in the visa application process.
Commitment to nurturing students' potential and facilitating global exposure.
Ethical and impartial advice to students seeking educational opportunities abroad.
Direct collaboration with various Japanese Universities, Colleges, and Institutes.
Customized interactive counselling sessions for students on admission and visa guidelines.
Remarkable success rate in securing student visas.
Dedicated assistance to propel your educational journey forward.
Application Procedure through Rain Education Consultancy:
Enroll with Rain Education Consultancy.
Compile and prepare the necessary documents.
Facilitate student screening by representatives from Japanese educational institutions.
Manage the submission of documents to Japan and the Japanese immigration office.
Secure an eligibility letter for the application process.
Facilitate the student visa application process through the Japanese embassy in Nepal.
Guide students through the process until they successfully depart for Japan.
Essential Information about Japanese Education:
Japan, situated in East Asia, has a robust education system. Here are some key aspects of the Japanese education system:
Capital: Tokyo
National Language: Japanese
Ethnic Composition: 98.5% Japanese
Land Area: 377,944 square kilometres
Per Capita Income: $37,135 (2013)
Academic Qualification Requirements:
+2, Bachelor's, and Master's degree holders are eligible to apply for study programs in Japan. However, proficiency in the Japanese language is a prerequisite for all applicants, and students are initially enrolled in Japanese language courses.
Japanese Language Class Requirements:
For students who have completed their +2, passing the N5 level of the Japanese language test is mandatory. This basic level of proficiency can be attained within 3 to 6 months through Rain Education Consultancy's language program.
While N5 level proficiency is not compulsory for Bachelor's and Master's degree holders, serious commitment to Japanese language study is recommended for a more fulfilling experience in Japan.
Japanese Language Proficiency Test (JLPT):
The Japanese-Language Proficiency Test (JLPT) is an internationally recognized standardized exam that assesses non-native speakers' proficiency in the Japanese language.
The JLPT comprises five levels, ranging from N1 (highest) to N5 (lowest), testing various degrees of Japanese language proficiency.
Duration of Japanese Language Courses in Japanese Schools:
Japanese language courses in Japan typically span over varying durations depending on the intake periods. These durations can range from 1 year and 3 months to 2 years.
Pre-primary and High School Education System in Japan:
Japan's education system consists of:
Elementary School (6 years)
Lower Secondary School (3 years)
Upper Secondary School (3 years)
Categories of Japanese Colleges and Universities:
Japan offers various types of higher education institutions, including:
Colleges of Technology
Professional Training Colleges
Junior Colleges
Universities
Graduate Schools
Post-Language Course Options:
After completing the Japanese language course, students can choose between:
Admission to a university or college for advanced studies in their field of interest.
Admission to a vocational school to acquire practical skills and specialized training.
Advantages of Completing a Bachelor's Degree in Nepal:
Bachelor's degree holders from Nepal are eligible to apply for a work permit in Japan after completing their Japanese language course.
Professional courses are available for students to enhance their skills and career prospects.
Daily Class Hours and Attendance Requirements:
Students are typically required to attend 4 hours of classes daily, with a minimum yearly attendance of 90%.
Weekly Class Hours and Vacations:
Students are expected to attend a total of 20 hours of classes per week.
Educational institutions in Japan are generally closed on Saturdays and Sundays, and students are granted vacation periods biannually.
Part-time Job Opportunities:
Students have the opportunity to work part-time for 24 to 28 hours per week, providing them with financial aid and valuable work experience. Opportunities are available both within and outside educational institutions.
Living Expenses and Payment Rates:
Monthly living expenses for students in Japan can range from 25,000.00 JPY to 45,000.00 JPY, depending on the location.
Part-time job rates vary, with hourly payments of 640.00 JPY in Fukuoka and 1,200.00 JPY in Tokyo.
Future Prospects and Facilities:
Education acquired in Japan holds global recognition, opening doors to prestigious job opportunities.
Japan offers an inclusive society with equal opportunities for all, regardless of nationality or ethnicity.
Healthcare facilities in Japan meet world-class standards, accessible to all students.
Challenges and Opportunities:
Proficiency in the Japanese language is crucial for effective communication and integration into Japanese society.
Adjusting to the strict work culture and navigating cultural differences may pose initial challenges for international students.
However, successful completion of language courses and vocational training can lead to permanent residency and a prosperous life in Japan.
Essential Documents for Application:
Applicants are required to submit the following documents:
Academic transcripts and certificates of all educational qualifications.
Japanese Language Certificate (minimum of 6 months or 250 hours) from Rain Education Consultancy.
Letters of work experience, if applicable.
Recommendations from the current educational institution.
Photocopies of the original citizenship certificate and its English translation.
Gap certificates, if applicable.
Original Passport.
Medical and police clearance certificates.
Passport-sized photographs (12 copies).
Documents for Sponsors:
Relationship verification documents.
Property valuation certificates.
Tax clearance and income source certificates for the last 3 years.
Bank balance certificates with a transaction history of at least 6 months.
Occupation or business verification letters.
Services Offered by Rain Education Consultancy:
Japanese language classes are tailored to various needs.
Guidance and support in selecting suitable courses and universities.
Assistance with application submissions and acceptance offers.
Visa counselling and support throughout the visa application process.
Pre-departure orientation sessions to prepare students for life in Japan.
Cultural exchange programs to facilitate student integration.
Support in crafting compelling Statements of Purpose (SOPs) and essays.
Test Preparation Services:
Comprehensive test preparation courses designed to cater to individual strengths and weaknesses.
Small class sizes to ensure personalized attention.
Regular progress assessments and unlimited doubt-clearing sessions.
Access to a well-equipped library facility for additional study resources.
Other Facilities at Rain Education Consultancy:
Unlimited class hours and free educational materials for all students.
Multiple opportunities to take the NAT test preparation exam within 6 months.
Additional support and re-enrollment options for students who require further assistance.