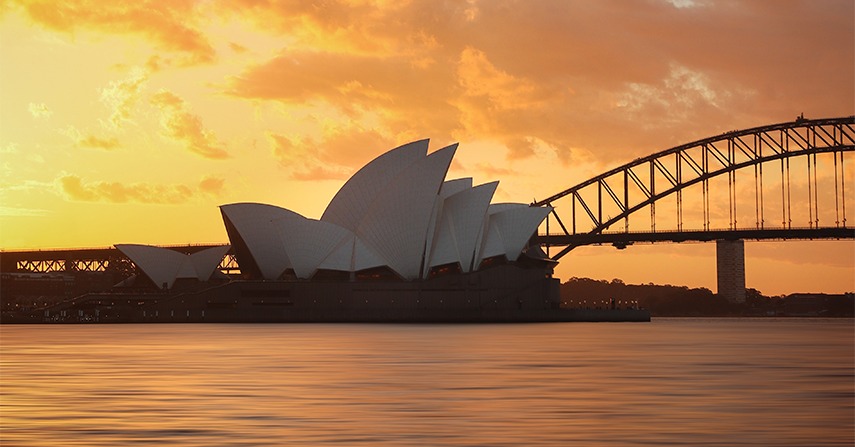 About
Australia stands as a true testament to its unparalleled geographical and educational prominence. As the solitary nation that encompasses an entire continent, it proudly claims the title of the world's largest island as well. Within its borders lie eight prestigious universities, securing their spots among the top 100 worldwide. The Australian education system is renowned for its modernity and unwavering commitment to delivering a quality learning experience, fostering the development of countless scientists, designers, entrepreneurs, and artists who have left an indelible mark on the world. The accolades earned by Australian talents span across various fields, from prestigious Oscars to esteemed Nobel prizes, evoking a profound sense of pride for those associated with this extraordinary country. It is no wonder that international students are increasingly opting to pursue their studies in Australia, enticed by its tranquil and welcoming environment, exceptional educational opportunities, and standard of living that remains unmatched.
Recognition
Universities in Australia have a strong reputation worldwide, having a degree from Australian University gives you a big platform to work & develop your skills anywhere, all over the world.
Upgraded Technology: Students who will be studying in Australia, take benefit of its advanced technology & research resources because they have so many quality scientific research programs for international students.
Quality Assurance
The TEQSA and AQF are Australian government bodies, that maintain higher education standards of Australia.
Innumerable Courses
Australia is the most significant global education powerhouse that offers numerous courses and degrees in all universities and colleges, so anybody can choose the right course and stream for the future.
Cost of Living
Australia's lifestyle and living standards truly shine as one of the highest in the world, making it an enticing choice for individuals seeking a well-rounded experience. Positioned as the third most sought-after destination for international students, Australia beckons with its attractive blend of affordability and excellence. Compared to the United Kingdom and the United States, Australia boasts relatively lower living costs and educational fees, allowing students to pursue their aspirations without breaking the bank. This unique advantage, combined with its renowned educational institutions, creates a harmonious environment where students can thrive academically while enjoying a comfortable standard of living. With a multitude of opportunities to explore, from stunning landscapes to vibrant cities, Australia offers a fulfilling and enriching experience that is truly unparalleled.
Work Opportunities
Australia extends a valuable opportunity to international students, granting them the privilege to work up to 40 hours per fortnight during their stay. This provision not only allows students to earn a steady income but also opens doors to valuable work experience within their chosen fields of interest. By engaging in part-time employment, students can further develop their skills, broaden their professional networks, and gain a deeper understanding of the Australian work culture. The diverse range of people they encounter during their work experiences enriches their perspectives and fosters cross-cultural connections that can last a lifetime. Such a unique arrangement not only supports students financially but also equips them with a competitive edge upon graduation, ensuring a smoother transition into the professional realm.
Friendly & Safe
Australia has a very friendly and safe environment, which helps you to focus on study and be more innovative with your ideas.
Multicultural Society & Diversity:
People live in Australia for jobs and study purposes; people are here from almost every aspect of the world. Multicultural environment and cultural activities are very important in our life, Studying & Travelling in Australia will be a wonderful experience, and the diversity of education religion, and place will enhance your skills.
Every student wants to do their study in a good English-speaking country, and Australia is the third most popular destination behind the United States and the UK. Eight out of a hundred top universities in the world are Australian. Institutions in Australia offer so many courses and degrees so that students can easily find their choice of course in universities, vocational education, and English language training.
The Australian education system is exclusive from many other countries by the Australian Qualifications Framework (AQF). If you are studying an AQF qualification, you can be sure that your institution is Government-authorized and nationally accredited, and that your degree or other AQF qualification will be genuine.