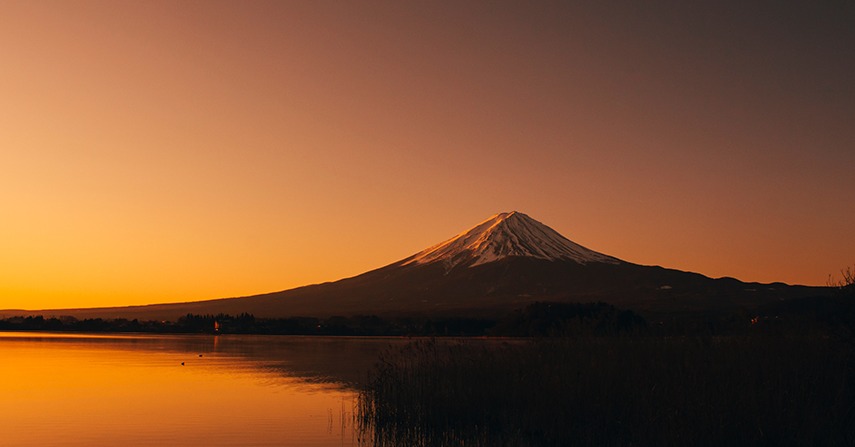 About
Nestled gracefully in the vast expanse of the Pacific Ocean, Japan emerges as an enchanting island nation adorned with a tapestry of bustling cities, majestic imperial palaces, awe-inspiring mountainous national parks, and a multitude of revered shrines and temples. Positioned off the eastern coast of the Asian mainland, Japan unfurls its captivating beauty, stretching from the ethereal Sea of Okhotsk in the north to the tranquil embrace of the East China Sea and China in the southwest. Its remarkable geography and diverse landscapes gift visitors and residents with a sensory journey, where ancient traditions harmonize with modern innovations, and serene natural wonders coexist with vibrant urban landscapes. From the delicate cherry blossoms adorning springtime to the captivating hues of autumn leaves, Japan's allure transcends time, offering a captivating blend of cultural richness, breathtaking scenery, and a spirit of resilience that captivates the hearts of those who venture to explore its extraordinary realm.
Culture & Quality of Life
Japan is considered a highly homogeneous society, but regional variation in social and cultural patterns has always been significant. Pride of place and identification with local cultural patterns remain strong. Japanese people often attribute personality traits to people from particular regions, and regional identity often is expressed through local culinary specialties and dialects.
The work-life balance in Japan leans only to one side. Japanese people are famous for their intense work ethic, known for longer working hours. People are often seen working overtime as leaving at the end of the shift is not very appreciated in the Japanese culture.
Education in Japan
High school graduates may continue their education to high school or Technological colleges which requires the passing of an admission exam to enter. High schools generally offer a three-year program, which Evening high schools and correspondence courses offer programs for more than three years.
There are several types of high schools:
General academic high school
Specialized high school
Specialized High Schools target future employment in a specific job area (such as agricultural high school, industrial high school, commercial high school, etc.)
Technological colleges
Combined with a college-level education, technological colleges in Japan offer a five-year program to students who wish to gain greater technology-related skills. The specialized areas of technological colleges include industry, merchant marine-related studies, electronic/information engineering, and aviation (At present, there are no technological colleges in Tokyo for merchant marine-related studies or electronic/information engineering). Graduates of technological colleges go directly into employment or continue their education at university.
Evening classes/correspondence courses
Some high schools offer evening classes or home correspondence courses for those who work during the daytime and vice versa and wish to receive a high school diploma. The classes and courses allow once-truant students and dropouts to learn at his/her own pace. Note: Those who do not hold a high school diploma need to take and pass a qualification test (commonly known as daikon) to be eligible for universities' admission exams.
The Japanese Academic Standards
The greatest appeal of studying in Japan is its academic environment where one can study state-of-the-art technology. Whether it is electronics, Japanese literature, medicine, or international business administration, Japanese universities and other institutes of higher education can offer course studies or research programs in almost any field.
The ratio of students who go on to universities (undergraduate level) and junior colleges (regular courses) is also very high in Japan at 56.2%. This figure is indicative of the high standard of education in Japan. Many institutions of higher education, such as universities and junior colleges, are well equipped with state-of-the-art research labs with up-to-date technologies and scholarly publications which enable students to carry out their research in an environment that promotes self-learning.
Taxation
In Japan, taxation operates on a primarily two-tiered system consisting of a national income tax and a regional residential tax based on one's living area. Additional taxes, such as consumption and excise taxes, are imposed at the national level, while enterprise and vehicle taxes are collected at the prefectural level and property taxes at the municipal level.
The income tax also referred to as "National tax", is automatically deducted from the salary of part-time and full-time employees. Employers, including businesses and store owners, are responsible for this deduction and subsequent payment to the revenue department. The specific percentage deducted as income tax varies based on the individual's income and duration of residence in Japan. For instance, if one's income is derived from translation work, a 10% tax deduction applies to those residing in Japan for more than a year, and a 20% deduction applies to those earning more than 1,000,000 JPY.
Upon receiving your income details from the national revenue office, your local municipality will then levy local taxes separate from the national tax.
Income tax is deducted from each salary payment, but the definitive tax obligation is determined based on the total annual salary. Annually, between February 16th and March 15th, taxpayers are required to reconcile their income tax. This process involves reporting the total annual income (after deductions for expenses and exemptions), and verifying whether the tax paid over the year aligns with the actual obligation. If the amount paid exceeds the obligation, a refund is due to the taxpayer.
Student Jobs
There are many foreign students who have to take part-time jobs to fill the deficiency of funding for school fees and living expenses, in their odd free time. However, those with the status of "Foreign Student" in principle are forbidden from working. If a foreign student wants to work, they must get permission from the immigration office.
Those who hold the status of "Foreign Student" and are permitted to engage in other activities (part-time jobs) are limited in principle to working up to 28 hours per week and up to 8 hours per day during extended school vacations.
Note: There is a tax deduction when you receive your payment from a part-time job.
Academic Criteria
Undergraduate university students
You must be at least 17 and under 22 years of age and have completed 12 years of school education or have completed courses in a school comparable to a high school (including prospective graduates).
Japanese studies students
Applicants must be from 18 to 30 years old. Applicants must be enrolled as undergraduate students in faculties or schools which major in Japanese language or Japanese culture in a university outside Japan at the time when they come to Japan and must be enrolled in the home institution at the time when they return to their home countries.
Research students
You must be under 35 years of age and a college graduate (including prospective graduates). Or you must have completed 16 years of schooling.